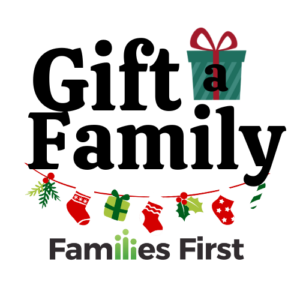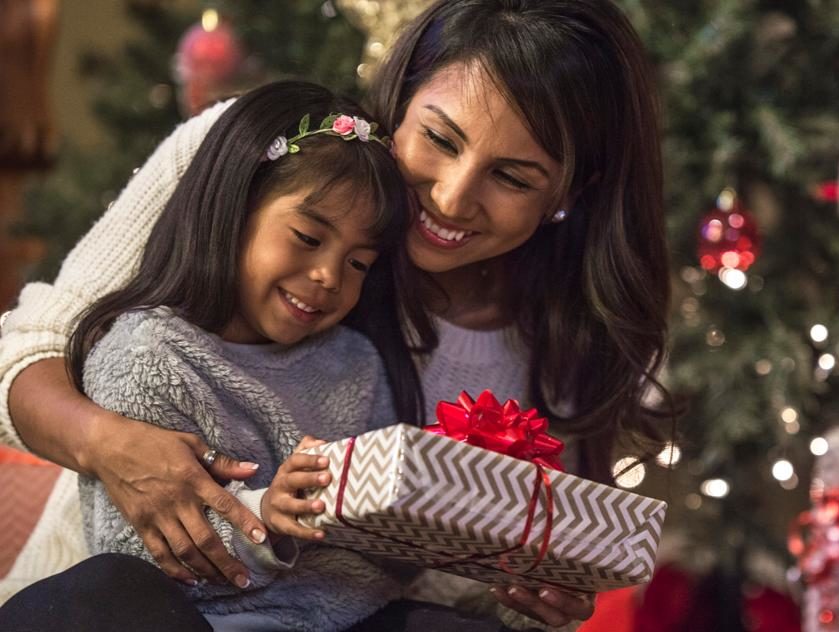 Thank You to Macy's for Sponsoring Gift-a-Family!
The holidays are especially hard for children and families who cannot afford basic needs, let alone gifts under the tree.
The Families First Gift-a-Family makes the lives of children a little brighter during the holiday season, thanks to generous donors like you. Register to participate and choose from the 300 families who need your help to bring joy to their children this year. We send best wishes for a joyous holiday season and a Happy New Year! Thank you.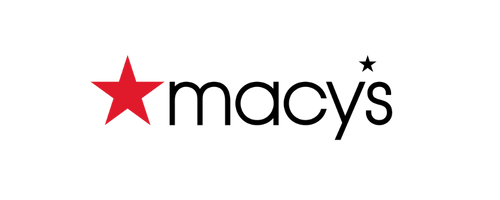 Family information will be available by the 1st week of November.  If you would like to be notified when the information becomes available online, please email giftafamily@familiesfirst.org.
All families who apply for assistance through the Families First Gift-A-Family program are enrolled in or affiliated with our programs throughout the metro Atlanta community.  This includes families who were previously homeless, teen mothers, youth who have aged out of foster care, etc.  These families are living at or below the poverty level or face economic challenges on a daily basis.
 Gift-a-Family is only available for the December holiday.
Once you have selected a family and entered your information, you will receive an email with the family details including their needs and wish list.
The clothing sizes for each family member will be included in the email that is sent to you immediately after you make your selection to gift your family.  If you gift more than one family, the information for each family will be on a spreadsheet attached to that confirmation email.
We do not have a certain required amount, but suggest you use your best judgment based on the family size.  If you would like to gift a family personally but don't have much to spend, we recommend you choose one of the smaller families to sponsor and recruit additional family members, church members, or co-workers to join you in gifting a family!
We do not accept donations of used goods for the holiday season.
For the December holidays, we encourage you to wrap your gifts, though it is not required. Please label individual items with the family member's name. Deliver the gifts in large heavy duty trash bags so we can ensure items for each family stay together. Please make sure the Family ID and Family Name is clearly labeled on all of the large bags.
For most families of four members or less, we recommend that their gifts fit into two (2) large heavy duty garbage bags.  If your family has requested a large item (e.g., a bicycle), you may choose to purchase a gift card in the amount of the item instead of the item itself.  We will gratefully accept larger deliveries but prefer that most are of a more manageable size due to space constraints at our delivery location.
You are more than welcome to send us gift cards!  We have new families entering our programs every day who will have missed the deadline to apply for assistance this holiday season.  If you choose to send in gift cards for our general use, you can mail them to Families First, ATTN: GIFT-A-FAMILY.
Please mail gift cards for December holiday no later than December 5th.
Absolutely!  You can also contact us to find out what our current needs are – coats, linens, towels, etc.  If you are interested in Families First being the beneficiary of your organization's toy or gift drive, please email giftafamily@familiesfirst.org, and we will send you the details on deadlines and delivery instructions.
Families First will provide you with an In-kind Donation Form for you to complete. Upon receipt of the completed and signed in-kind donation form, Families First will email you an acknowledgement letter after the holidays which can be submitted to your tax preparer.
We have ongoing needs throughout the year for all of our clients, and we are requesting hygiene items, linens and towels, baby goods, coats, and Marta cards (transportation to school/work for our clients).
We also have a real need for gift cards to purchase gifts for those clients and their families who enter one of our programs between now and the holidays.
Volunteers are also needed to help with donation drop-off days, sorting and wrapping of gifts at our home office, and assisting with staff pick-up days. Please email giftafamily@familiesfirst.org if you would like to volunteer your time as an Elf Helper behind the scenes!